Publications
Published: 5 March 2015
Adverse Reaction Reporting in New Zealand - 2014
Prescriber Update 36(1): 12
March 2015

Medsafe and the Centre for Adverse Reactions Monitoring (CARM) would like to thank everyone who submitted reports of suspected adverse reactions to medicines in 2014. These reports make an important contribution to medicine safety in New Zealand. Issues identified from your reports may be
further investigated through the M² scheme
taken to the Medicines Adverse Reactions Committee (MARC) for advice
highlighted in Prescriber Update
used to update the data sheet
the subject of an early warning system communication.
In 2014 CARM received a total of 5079 reports of suspected adverse reactions. These reports included 3563 associated with medicines, 1505 associated with vaccines and 11 associated with complementary or alternative medicines (CAM). A summary of these reports is published in the suspected medicines adverse reactions search (SMARS) on the Medsafe website (www.medsafe.govt.nz/projects/B1/ADRSearch.asp).
Overall 27% reports were considered to be serious. The serious reports included 37% of the medicine reports, 4% of the vaccine reports and 73% of the CAM reports.
Nurses continue to be the most frequent reporters (Figure1).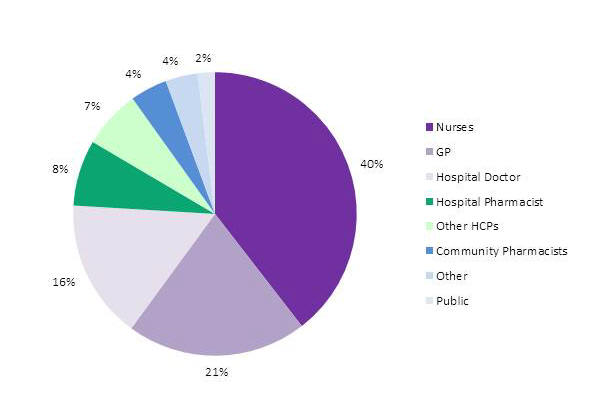 Figure 1. Source of adverse reaction reports from healthcare professionals and consumers in New Zealand in 2014
We encourage you to report any suspected adverse reaction to any medicines in one of the methods listed below:
using the online report form (https://nzphvc.otago.ac.nz/report/)
completing a yellow card
phoning 0800 4 Monitor (0800 466648)
through your GP software
using your iPhone or iPad (ADR Online application)
emailing carmnz@otago.ac.nz