Publications
Published: June 2011
M² Medicines Monitoring: Launch of a new Scheme
Prescriber Update 32(2): 18
June 2011
A new medicines monitoring scheme, M², has been launched to promote reporting of adverse reactions to specific medicines of interest.
Stimulating reporting of specific reactions to specific medicines helps CARM and Medsafe to investigate possible safety signals further, decide if there is a causal relationship, and take action if necessary.
M² has been developed in collaboration with the MARC and CARM. Further information about the scheme can be found on the Medsafe website at: www.medsafe.govt.nz/profs/M2MedicinesMonitoring.asp
An evaluation of the safety signal at the conclusion of the monitoring period will be published on the Medsafe website. The medicines and reactions that are being monitored are listed below.

WE NEED YOUR HELP!
Please send your reports for these potential safety issues* listed in the table below.
| Medicine | Potential safety issue | Active monitoring period ends* |
| --- | --- | --- |
| Rivaroxaban | Atrial fibrillation | 1 September 2011 |
| Simvastatin | Joint pain and swelling | 1 September 2011 |
| Quetiapine | Cardiomyopathy | 1 September 2011 |
is a Medsafe scheme designed to collect more information on potential safety signals for specific medicines.
Safety signals are identified from reports of adverse medicine reactions sent to the Centre for Adverse Reactions Monitoring (CARM). For further information see the Medsafe website.
The scheme does not replace routine adverse reaction reporting. Find out how to report at: https://nzphvc.otago.ac.nz/report/ or www.medsafe.govt.nz/safety/report-a-problem.asp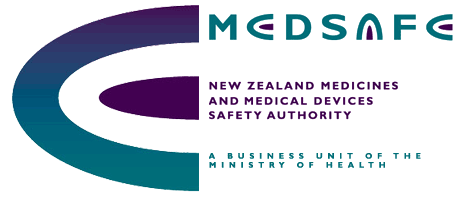 *The appearance of a possible safety issue in this scheme does not mean Medsafe and CARM have concluded that this medicine causes the reaction.