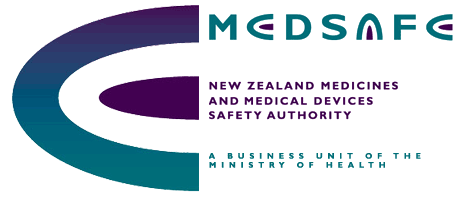 Home | Consumers | Health Professionals | Regulatory | Other | Hot Topics | Search
Data Sheet
FOLIC ACID 0.8 (PHARMACYCARE)
Folic Acid
0.8mg tablets
Presentation
Folic Acid 0.8 tablets are round, yellow to orange biconvex tablets of 5mm diameter, containing 0.8mg of folic acid.
Uses
Actions
Folic acid is a member of the vitamin B group.
Folic acid is reduced to a number of compounds including tetrahydrofolic acid in the body. In the reduced form it is a coenzyme acting as an acceptor of one-carbon units. It is required for the synthesis of purine and pyrimidine bases, for the metabolism of amino acids such as serine-glycine interconversion, methionine methyl group biosynthesis and the degradation of histidine. It is involved in the maturation of all rapidly proliferating tissues particularly those of bone marrow and gastrointestinal tract. Folate deficiency leads to megaloblastic anaemia.
A number of recent trials have also shown that administration of folic acid in the early stages of pregnancy can reduce the incidence of spina bifida by up to two thirds.
Pharmacokinetics
Folic acid is absorbed mainly from the proximal part of the small intestine. The naturally occurring folate polyglutamates are largely deconjugated and reduced prior to absorption. It is the 5-methyltetrahydrofolate, which appears in the portal circulation, where it is extensively bound to plasma proteins.
Folic acid is rapidly absorbed from normal diets and is distributed in body tissues. The principal storage site is the liver. There is an enterohepatic circulation for folate; about 4 to 5mcg is excreted in the urine daily. Administration of larger doses of folic acid leads to proportionately more of the vitamin being excreted in the urine. Folic acid is distributed into breast milk.
Indications
Folic Acid 0.8mg tablets are indicated for the reduction of the incidence of neural tube defects in neonates.
Dosage and Administration
For reduction of the incidence of neural tube defects in neonates:
It is recommended that women considering pregnancy take 0.8mg folic acid daily from four weeks before conception to three months after.
Contraindications
Megaloblastic anaemia due to vitamin B12 deficiency should not be treated with folic acid as the neurological defects of vitamin B12 deficiency will not be alleviated, and may become irreversible.
Caution is advised in patients who may have folate-dependant tumours.
Sensitivity to folic acid is a contraindication.
Warnings and Precautions
Folic acid treatment may correct the haematological features of vitamin B12 deficiency without correcting the progressive neurological damage due to vitamin B12 deficiency. Therefore vitamin B12 deficiency needs to be excluded before treatment with folic acid alone.
Patients receiving diphenylhydantoin treatment should be monitored for possible loss of seizure control following large doses of folic acid. Folic acid does not correct folate deficiency due to dihydrofolate reductase inhibitors, such as methotrexate. Folinic acid should be used for this purpose.
Folic acid should not be added to multi-vitamin preparations as it may lower the concentration of vitamin B12 in the blood.
Pregnancy:
Folic acid crosses the placenta, however adequate and well-controlled studies in humans have not shown that folic acid causes adverse effects on the foetus.
Lactation:
Folic acid is excreted in breast milk, however, problems in humans have not been documented with intake of normal daily requirements.
Adverse Effects
Folic acid is generally well tolerated. Gastrointestinal disturbances such as nausea, flatulence and diarrhoea may occur. Allergic reactions such as bronchospasm, erythema, fever, rash or itching may occur rarely.
Interactions
The requirements for folic acid may be increased in patients receiving analgesics, anticonvulsants particularly hydantoin and carbamazepine, oestrogens and oral contraceptives.
Folic acid may also interact with antacids, which contain aluminium or magnesium, antibiotics and cholestyramine, sulphonamides including sulphasalazine and zinc supplements.
Methotrexate, pyrimethamine, triamterene and trimethoprim act as folate antagonists by inhibiting dihydrofolate reductase. This is most significant with high doses or prolonged use. Leucovorin calcium must be used instead of folic acid in these patients.
Overdosage
No reports of overdosage have been received.
Pharmaceutical Precautions
Store below 25°C. Protect from light and moisture. Keep out of reach of children.
Medicine Classification
Pharmacy-Only Medicine.
Package Quantities
Bottles of 120 tablets
Further Information
Body stores of folate in healthy persons have been reported as being between 5 to 10mg, but may be much higher. About 400mcg of folate a day is considered a suitable average intake.
Folate is present, chiefly combined with several L(+)-glutamic acid moieties, in many foods particularly liver, kidney, yeast, nuts and leafy green vegetables. The vitamin is readily oxidised to unavailable forms and is easily destroyed during cooking.
Folic acid is 4-(2-amino-4-hydroxypteridin-6-yl) methyl-aminobenzoyl-L-glutamic acid. It has a molecular formula of C19H19N7O6 and a molecular weight of 441.4.
Other ingredients of the tablets are: Lactose and Maize Cornflour.
Name and Address
Douglas Pharmaceuticals Ltd
PO Box 45-027
Auckland 8
Ph: (09) 835-0660
Fax: (09) 835-0665
Date of Preparation
19 August, 1999