Publications
Published: March 2011
Adverse reaction reporting - summary for 2010
Prescriber Update 32(1): 7
March 2011
CARM collects reports of suspected adverse reactions to medicines, vaccines and CAMs in New Zealand.
Adverse reaction reports provide valuable information about the use of medicines in clinical practice. CARM analyses these reports, in conjunction with Medsafe, to look for possible safety signals that require further investigation.
In 2010 CARM received 4140 reports describing suspected adverse reactions to medicines, vaccines or CAMs.
Although reporting has increased overall in New Zealand over the last five years, CARM experienced a slight decrease in adverse reaction reports in 2010 (Figure 1).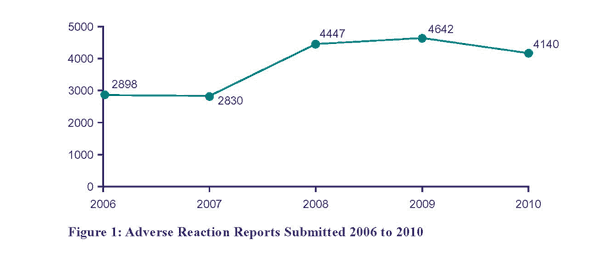 Figure 1: Adverse Reaction Reports Submitted 2006 to 2010
The majority of reports submitted to CARM came from GPs, with pharmacists and nurses also reporting frequently. Figure 2 summarises the origin of the 83% of total reports received directly from healthcare professionals and consumers in 2010. Reports submitted by pharmaceutical companies have been excluded from this summary.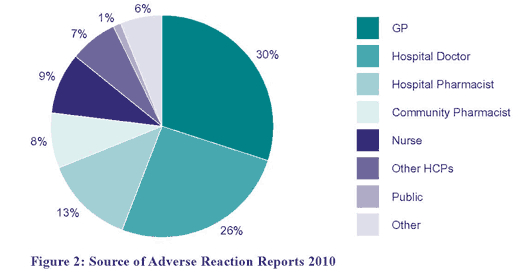 Figure 2: Source of Adverse Reaction Reports 2010
Reactions to medicines continue to make up the majority of reports received by CARM (Figure 3); however reports associated with vaccines are rising (an increase of 315 reports in 2010 compared with the previous year).
Interestingly, the number of reports associated with complementary and alternative medicines (CAM) is very low and remains static. Only 14 reports were submitted to CARM in 2010. Reasons for low reporting may include: that adverse reactions to CAMs are very infrequent; are not well recognised by consumers and healthcare professionals, or there is a lack of awareness that adverse reactions to CAMs can be reported to CARM.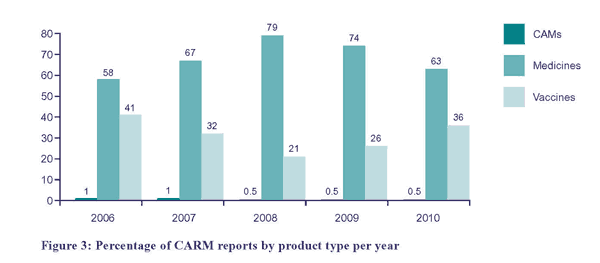 Figure 3: Percentage of CARM reports by product type per year
Of the 4140 adverse reaction reports received in 2010, 1046 (25%) were considered to be serious.1 A further breakdown of serious reports shows that 6% of reports for vaccines were classed as serious, compared to 36% for medicines.
CARM and Medsafe would like to thank all who have contributed to pharmacovigilance in New Zealand by submitting adverse reaction reports and encourage continued support in 2011. Spontaneous adverse reaction reports provide valuable information about the use of medicines in clinical practice and are important in the identification of safety signals. Prescriber Update frequently provides feedback and advice based on your reports.
Healthcare professionals are reminded that adverse reactions can be reported by either completing a yellow card, downloading a form from the CARM or Medsafe websites, or completing an online report. An electronic reporting form has also been installed in GP practice software throughout New Zealand.
Further information about adverse reactions and how to submit an adverse reaction report can be found on the CARM website at: http://www.otago.ac.nz/carm or on the Medsafe website at: www. medsafe.govt.nz/safety/report-a-problem.asp
Footnote
A serious adverse event or reaction is one that results in hospitalisation or is life-threatening or fatal, or results in disability or requires intervention to prevent permanent disability, or results in a congenital abnormality. This term should not be confused with severity.